From Problem-Solving to Pioneering Solutions
It began with a question. "Could you attach a tower to my truck?" The call came from a traveling salesman looking for a mobile way to demonstrate the superior picture quality of his television antennas to his customers. Piquing the owners' interest, this question opened a pathway to creative application-focused solutions. Matching engineering expertise with the superior benefits of aluminum, the Aluma team developed the solution while proving collaboration with customers is the key to success.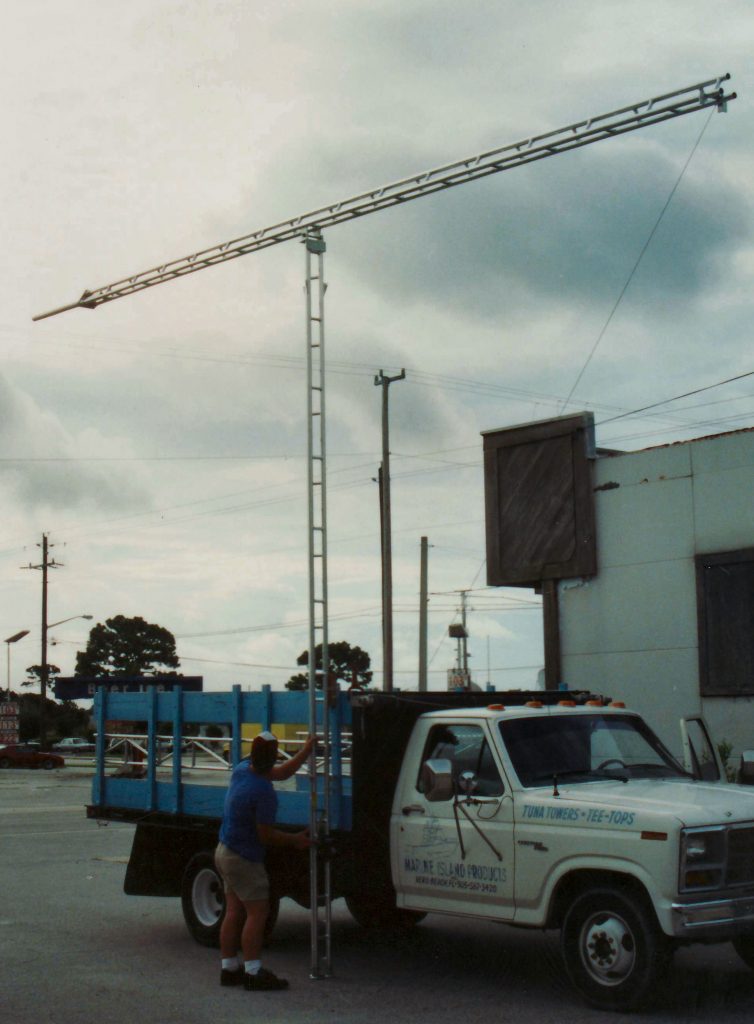 In the design phase, Aluma engineers quickly realized just how strong this unique tower would be, yet it would be light enough for a traveling salesman to stow and deploy multiple times a day. The customer accepted the tower delivery and was ecstatic. He stopped by the shop on a regular basis in the following months to provide positive feedback and to brag about how his sales increased with the Aluma tower.
Our heritage as a pioneer of customer-focused solutions was born.