You've received your Starlink® satellite dish, and it is time to mount it. Anything can happen! A windy day can cause instability in your connection, or Mother Nature could send torrential storms. Maintain peace of mind and ensure that your Starlink® dish can withstand anything nature throws its way by using Aluma's tower solutions. Aluma Tower has taken the initiative to design and manufacture "Dishy" mounts to remedy any situation. These mounts are critical in generating horizon to horizon reception.
Aluma Provides Specific Designs for Starlink® Dish Elevated Pole Type Mounts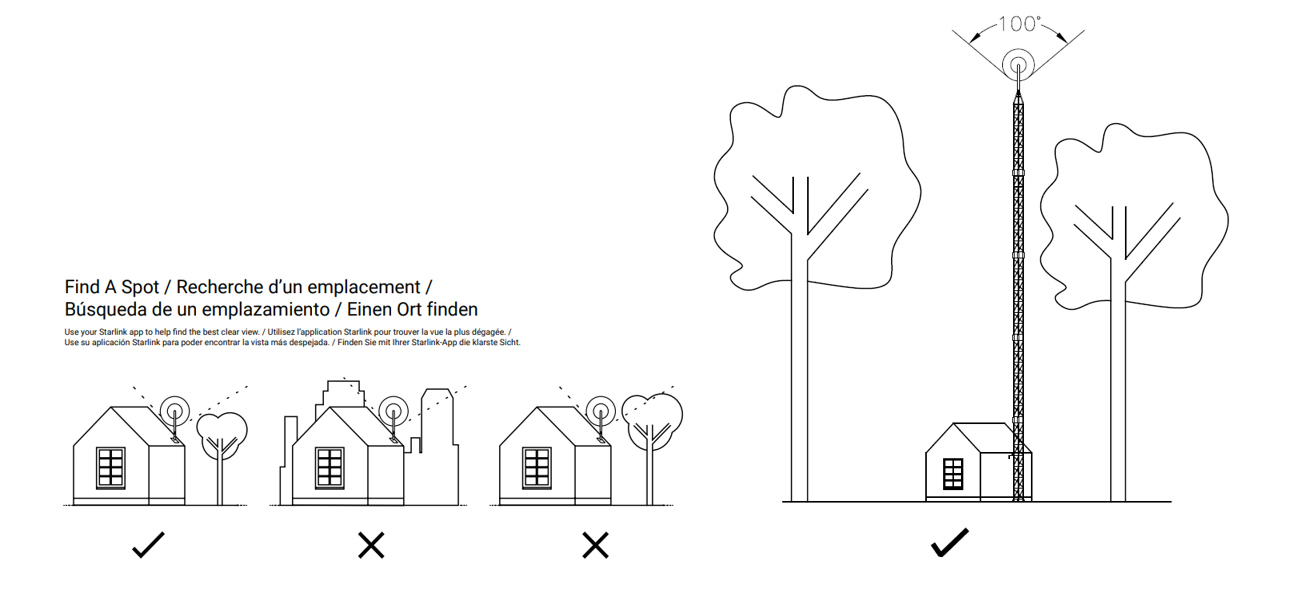 We are an experienced and reputable company with engineered solutions made specifically for elevating Starlink® satellite dishes up to 100 feet. As an ISO-certified manufacturer, we offer verified quality aluminum masts and towers for the simple installation of your Starlink® dish.
By using a quality-engineered structure to raise "Dishy" to the proper height, you can reach the satellite link for uninterrupted internet service without compromise.  Issues such as wind, rain, and other environmental elements are all factored into our engineering analysis and final design.  You can be assured that any twist, sway, or material fatigue that could affect your connectivity will not be a concern for the lifespan of your current Starlink® dish.
Why You Need A Clear "Field Of View" To Use Starlink®
The excerpt below is from Starlink.com.
"If you could see the connection between a Starlink satellite and your Starlink, it would look like a single beam between the two objects. As the satellite move, the beam also moves. The area within which this beam moves is the "field of view. If any object such as a tree, chimney, pole, etc. interrupts the path of the beam, even briefly, your internet service will be interrupted. In early service, the required clear field of view is a 100-degree cone around the center of the dish (after tilting) with a 25 degree elevation minimum. Some obstructions are worse than others. Obstructions low in the sky will cause more outages because satellites are in this area of the sky more frequently. The best guidance we can give is to install your Starlink at the highest elevation possible where it is safe to do so, with a clear view of the sky. Users who live in areas with lots of tall trees, buildings, etc. may not be good candidates for early use of Starlink. However as more satellites are launched, the field of view constraints will decrease, enabling a wider variety of users."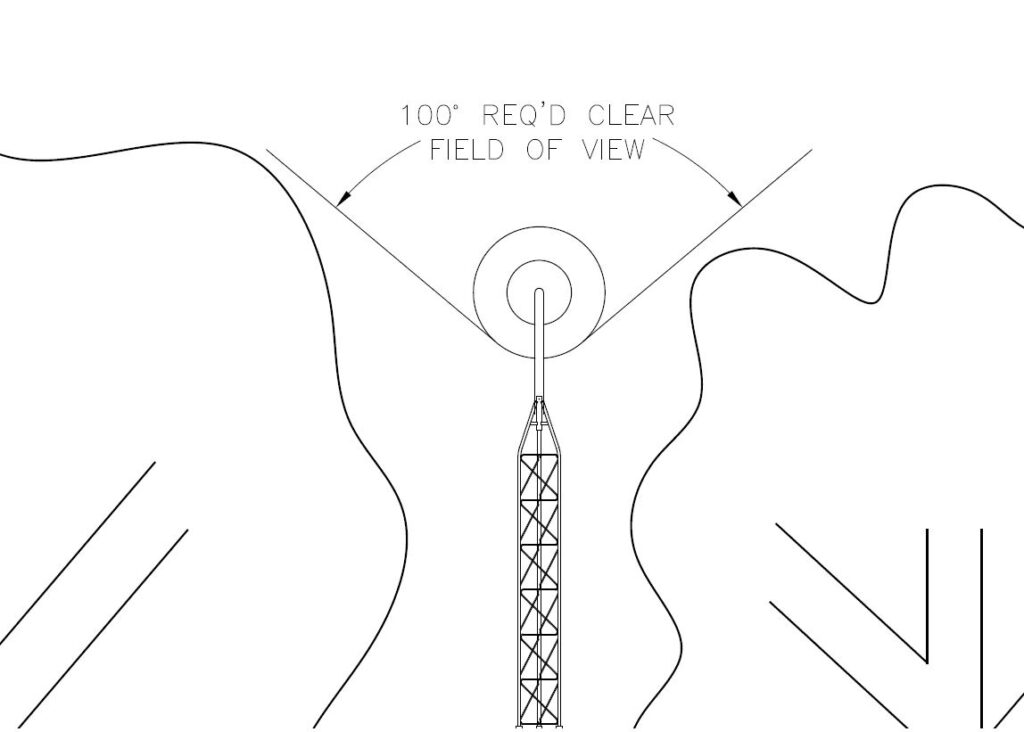 7 Best Measure Tree Height Apps for Android & iOS | Free apps for Android and iOS
We have designed and developed several affordable Starlink® mounting options.  Our designs account for the following critical parameters as specified by Starlink® engineers:
"Minimized movement" ~0.6° deflection
Weight of dish and cable 15.7 lbs
Diameter = 23.2 in
Surface area = 3 ft²
Pole mount diameter = 1.5 in OD (major), 1.4 in OD (minor)
Aluma has factored in the following:
20-year product lifecycle
Designed with a factor of safety = 2
Analyzed per antenna and supporting structures standard (ANSI-TIA-222H)
Easy adaptation for future generations of "Dishy", as well as other satellite internet dishes
We offer three specific products to elevate your Starlink® dish to the required clear 100° cone of clear sky for uninterrupted coverage:
Additionally, we can adapt any of our other telescoping towers to the Starlink® dish, if this appeals to you.